Redesign: Artflow Settings Menu
ArtFlow is my favorite drawing tool on Android. It's got a lot of useful features, but the settings menu makes them hard to discover. Let's see if we can redesign it for better usability, from this: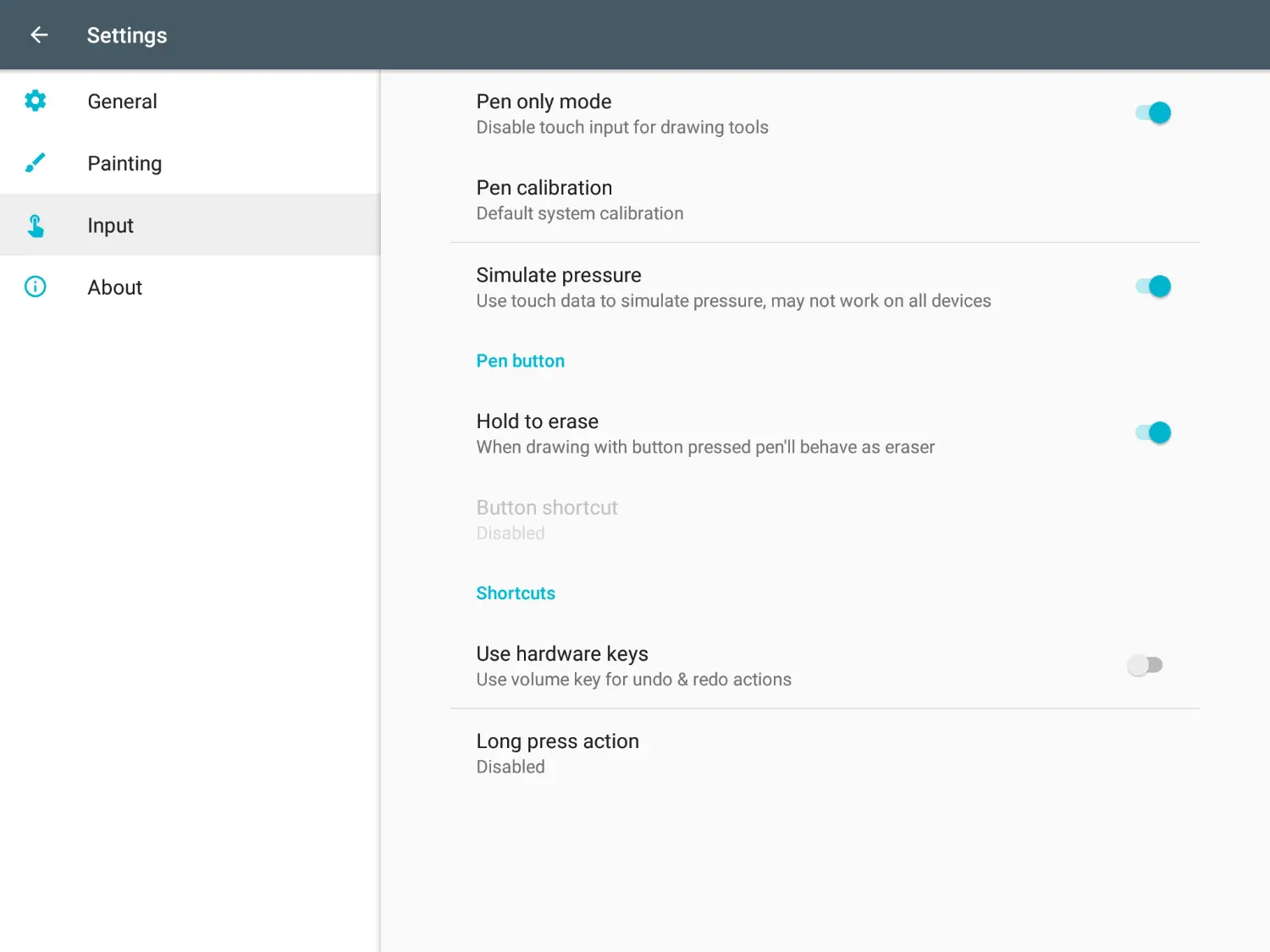 into this: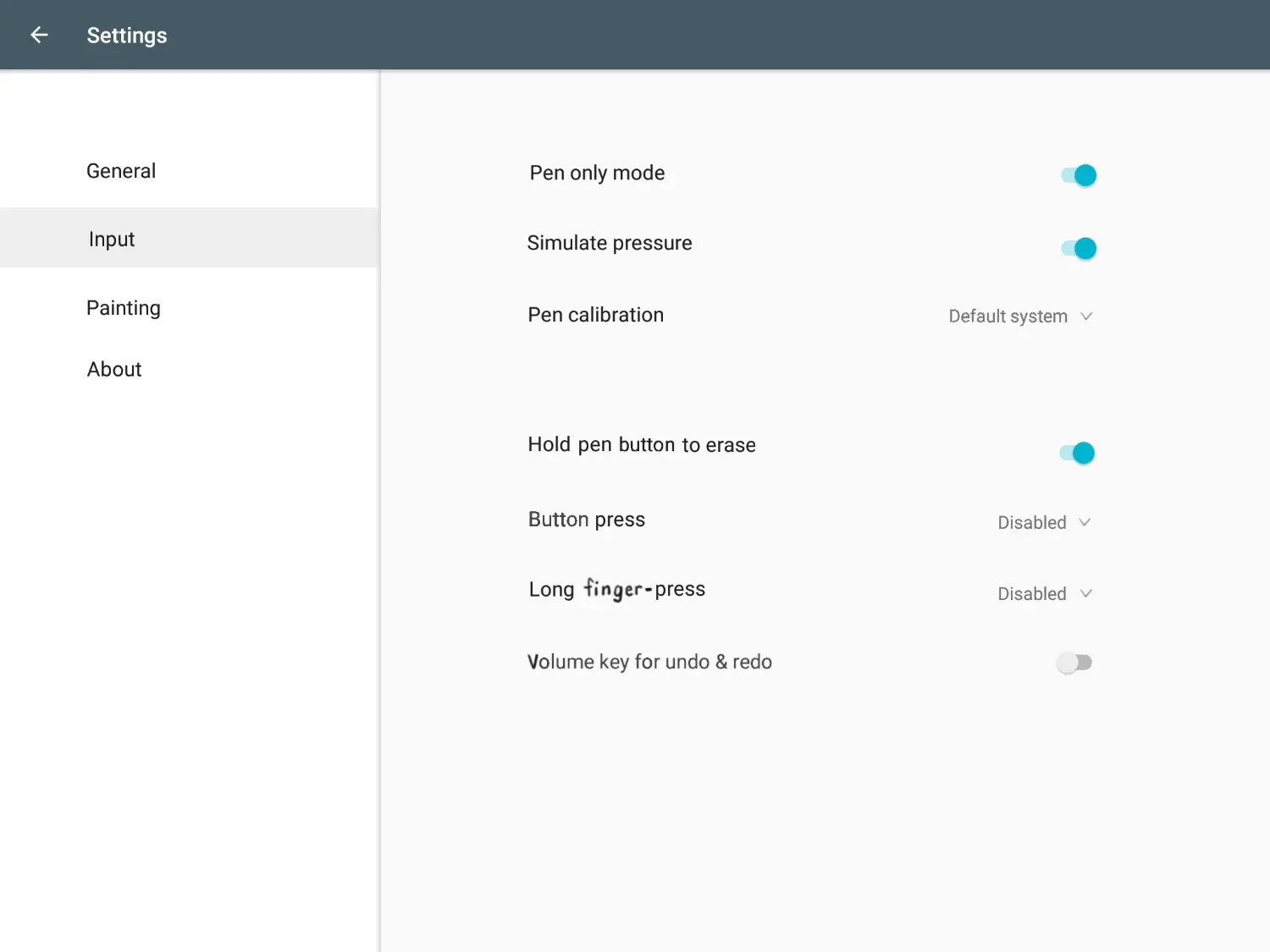 Low-hanging fruit
Deleting unneeded elements reduces clutter and minimizes what we need to redesign.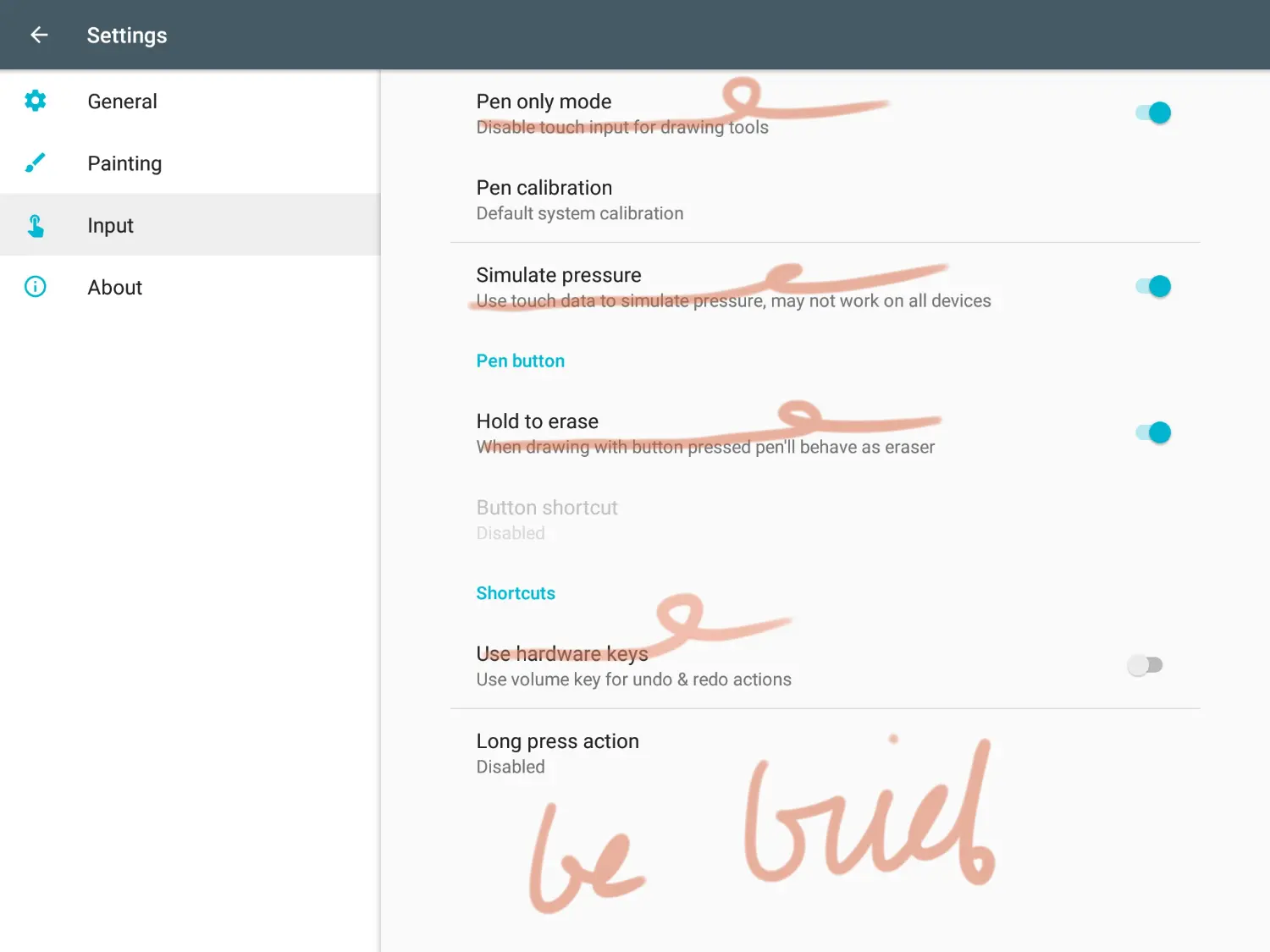 The chicken scratch says "be brief" and "reduce" :)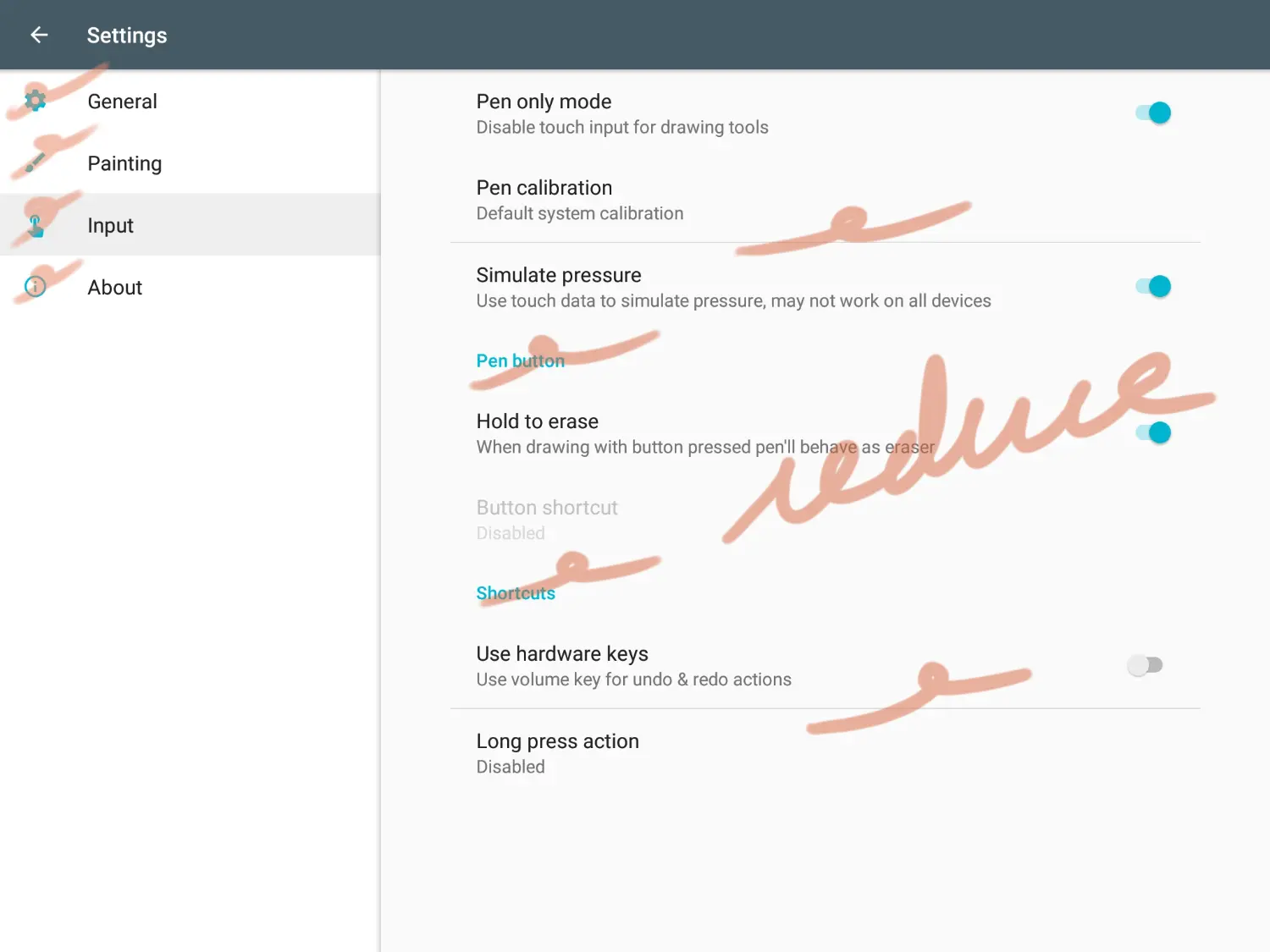 Consistent semantics
Elements that look the same should behave the same. The following three areas lack consistency: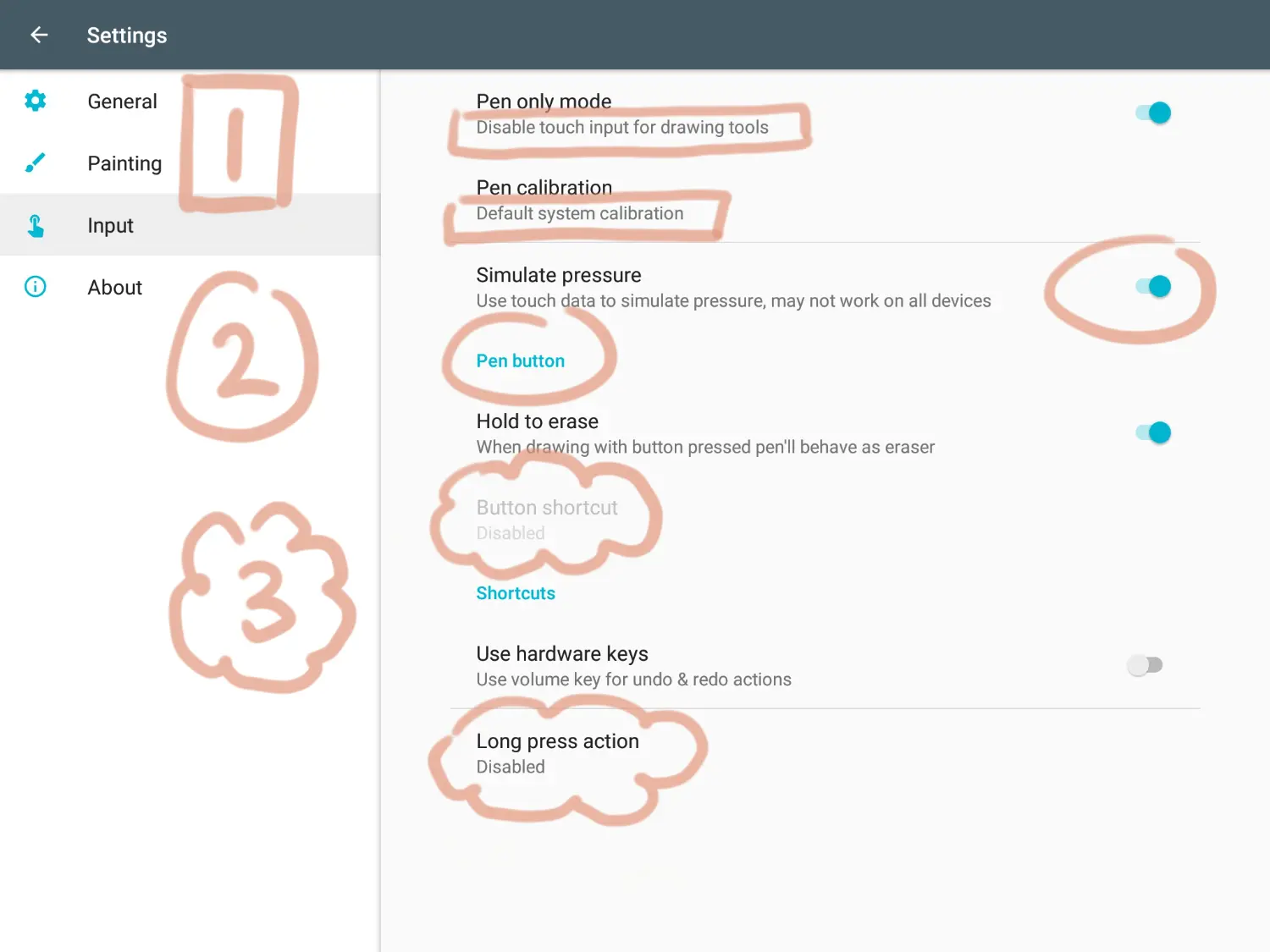 One of these is a description, and the other shows the setting's current value.
Both are blue, but the toggle is clickable while the text isn't.
Both are disabled.
Punctuation
Let's add whitespace to group related options into chunks, and center the sidebar items within their container.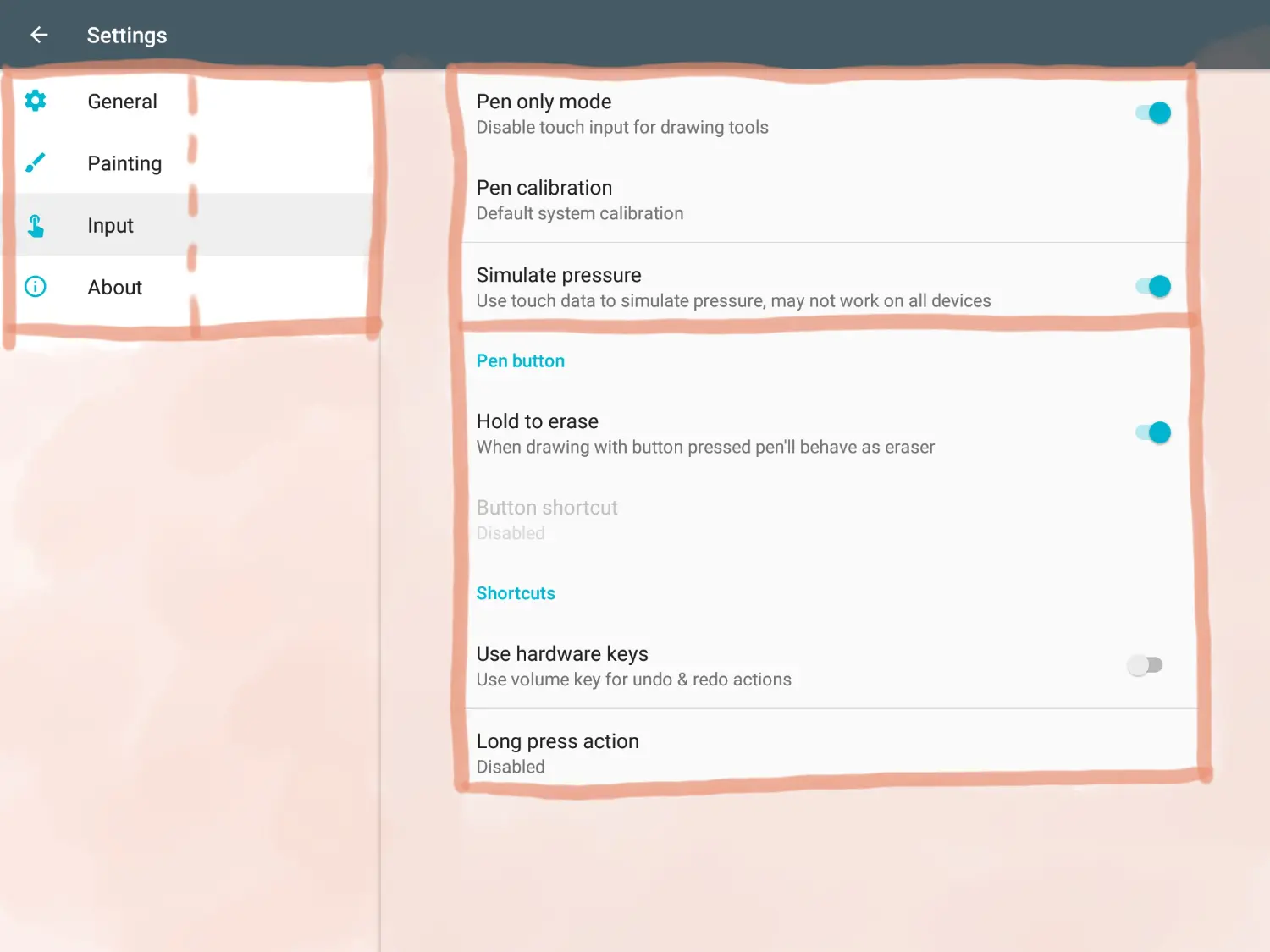 The Result
Before…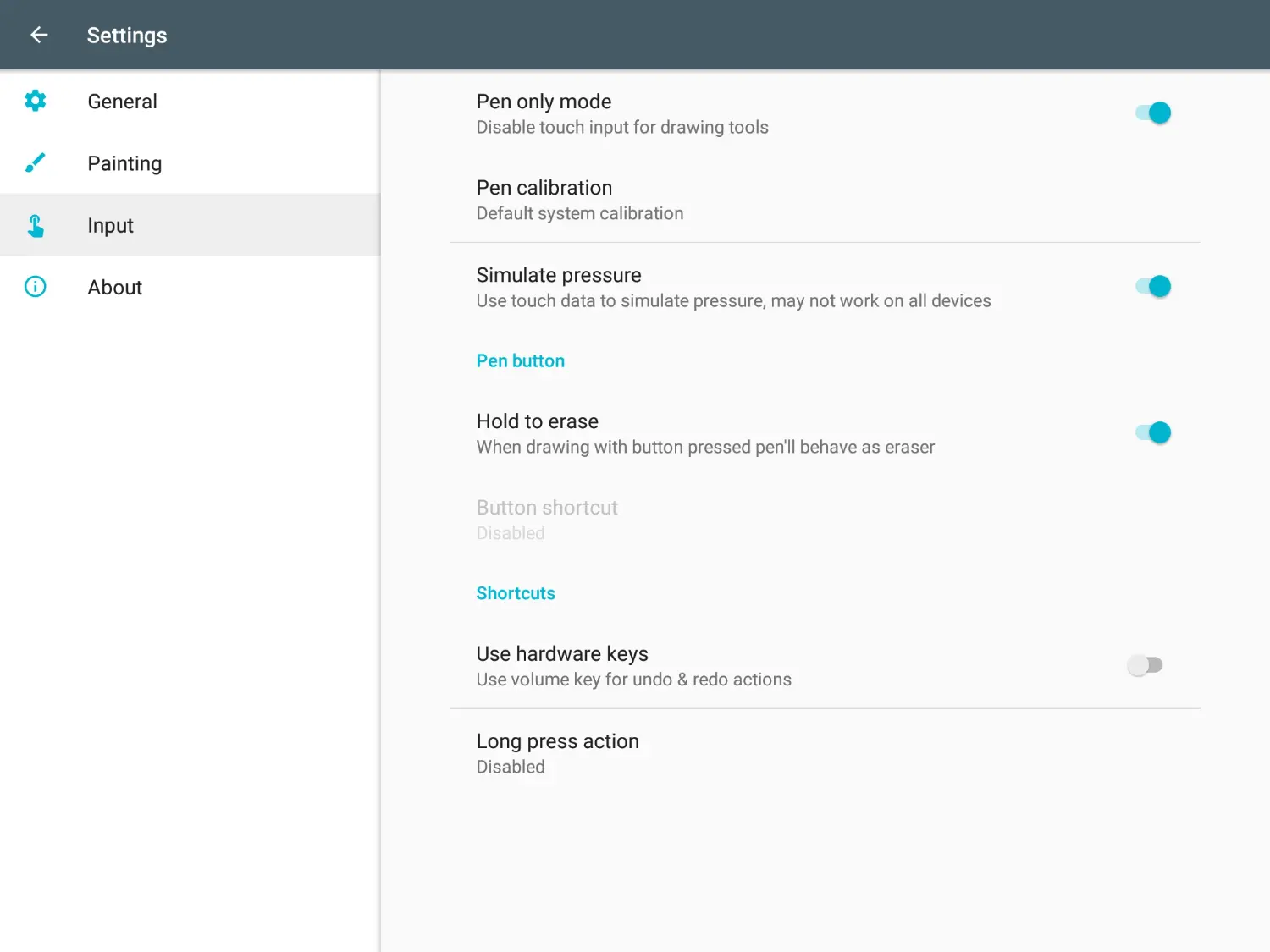 … and after.